Streamline Your Manufacturing Processes with
BroadPoint's Microsoft Gold-Certified ERP Experts
Schedule a free, no obligation consultation.
Learn How BroadPoint Can Help Optimize Your Manufacturing Processes
Ready to streamline your company's finance and operations with Microsoft's powerful platform? Our Microsoft ERP experts can help.

With full manufacturing applications now being offered in the cloud via Dynamics 365 Business Central, you are in a unique position to leverage cloud-based technology to satisfy manufacturing requirements by connecting tools, software, and apps into one seamless system.
BroadPoint can help you:
✔ Optimize your inventory management
✔ Connect Sales and Services
✔ Streamline your supply chain
✔ Track customer sales projects
It's Nice to Be Recognized
The broadpoint difference
In today's world of cloud, mobile and legacy technologies that need to work together, you need creative problem-solvers and a proven approach. It takes smart people that know the technology, your industry, and who truly understand the challenges you face. We've been doing this for a long time and have the numbers to show for it:
4000+
Successful Projects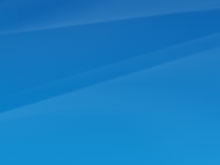 Commited to Client Success
Book an Appointment
with a Microsoft ERP Manufacturing Expert
Complete this short form to schedule your free, no obligation consultation or discovery call.