Looking for a Trusted Microsoft Partner?
Schedule a free, no obligation consultation or discovery call.
Work with an Award-Winning Microsoft ERP & CRM Consulting Firm
Since 2001, BroadPoint has helped hundreds of organizations transform processes and increase productivity through Microsoft's industry-leading technology solutions, optimized to meet their unique needs.
How we help:
✔ Software Implementations
✔ Cloud Hosting & Migrations
✔ Managed Services & Support
✔ ClientAdvantage Support Program
✔ Licensing
It's Nice to Be Recognized
The broadpoint difference
In today's world of cloud, mobile and legacy technologies that need to work together, you need creative problem-solvers and a proven approach. It takes smart people that know the technology, your industry, and who truly understand the challenges you face. We've been doing this for a long time and have the numbers to show for it:
4000+
Successful Projects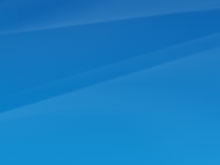 What BroadPoint Clients Are Saying
Complete this short form to schedule your free, no obligation consultation or discovery call.